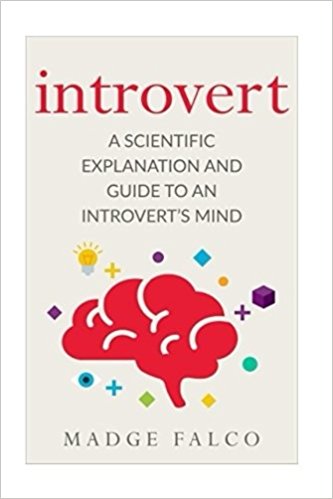 Introvert: A Scientific Explanation and Guide to an Introvert's Mind (Volume 1)
by Madge Falco
The author share how to understand the Introvert Within You and Position Yourself for Success.
As an Introvert, have you ever said or thought?: I'm shy. Made excuses--even lie--to avoid certain social situations. I've been called anti-social, awkward, and odd. The way I behave doesn't feel unnatural, but I'm constantly being told it is. I'm afraid of confrontation and disagreement. I lack confidence in my abilities, I'm reluctant to defend myself, and I get taken advantage of by others...a lot. And worst of all, I don't know why. That was me, before writing this book. If it sounds familiar, then it's time for you to take action to eliminate the negativity. Step 1: know yourself. Why are you the way that you are? The answers are inside. Here Is A Preview Of What You'll Learn... -The definition of "introvert" -Genetic differences between introverts and extraverts -Why and how introverts think differently -Is an introvert's unhappiness "real," or is it merely a reflection of living in an extraverted world? -Common characteristics of successful introverts -How to win in an extravert's world -How to embrace introversion and use it to your advantage Behind every "why" is a "because." Don't let ignorance prevent you from reaching your full potential. Start learning why you are who you are now, and make today Day 1 of the new you.