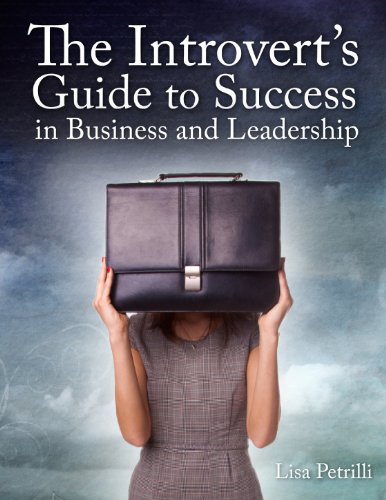 The Introvert's Guide to Success in Business and Leadership
by Lisa Petrilli
Being an introvert is truly an advantage not only in life, but in business and leadership if you know how to leverage it! 
Having used her introversion to her advantage, the author went from new college graduate to holding responsibility for a $750 million business in just 10 short years. This Kindle book tells you how she did it and reveals very specific, actionable steps introverts can take to be abundantly successful in business, leadership and life. Importantly, the steps recommended are designed to be fully comfortable for introverts who get their energy from their "inner world" of ideas, and who are often uncomfortable with aspects of the "outer world" of business and leadership. 
You see, introverts have unique strengths and can literally change the world through the power of their ideas. Yet so many introverts fail to recognize and leverage the real power that comes with their introversion, which holds them back from experiencing all the achievement, advancement, and abundance that life has to offer. 
This Kindle book is for introverts who want to use their introversion to their advantage in business and leadership, and for extroverts who lead introverts and wish to be more effective leaders.